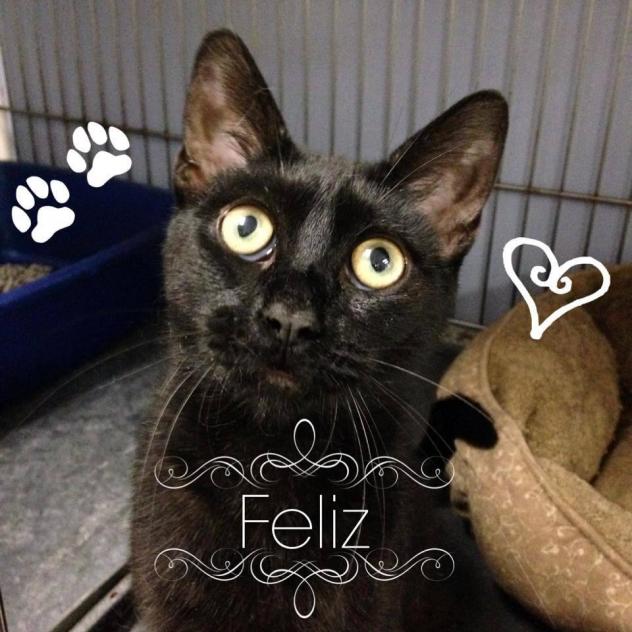 About:
Adorable Feliz is indeed a happy girl. She was rescued from the the streets after her mother was killed by a car. Now she is warm and safe at HAAL until she finds her furever home. She is patiently waiting for her forever home but she knows it will take longer than most. Feliz is FIV positive. This means she carries the virus that causes feline aids. But it does not mean she is sick. Cats with FIV live very long and healthy lives when they are loved and get routine veterinary care. FIV is spread primarily through deep, puncture wound bites so FIV+ cats can live with negative cats when there is no aggression. FIV is a cat only disease so they can share there lives with dogs too. Feliz is just about 2 years old and she is FeLV negative. She knows that someone is out there who isn't afraid to give her a chance at a true forever home. In the mean time she will play with her toy mice and snuggle in her warm bed
FIV Positive

FeLV Negative

Current on vaccines

Available for adoption
---
Still haven't signed up for a Pet Treater box? Do it today! August boxes are still on sale now!